For the latest issue of VMAN magazine, Terry Richardson has shot Waka Flocka Flame for an article that is entitled "Is Waka Flocka Flame Hip Hop's Last Hope?". Styled in Yohji Yamamoto, Supreme and Rafaello & Co jewelry, the magazine is at newsstands now.
Terry Richardson also produced a behind the scenes video of the shoot. Check that out here below.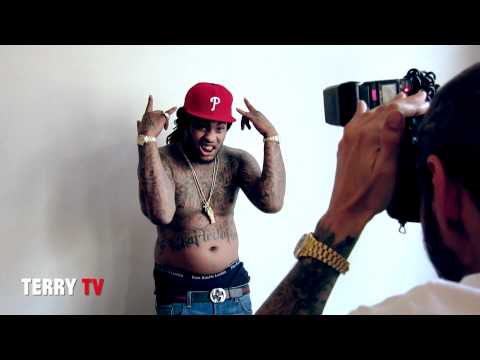 You can read the full VMAN article here.
The spread and behind the scenes images follow after the jump.

Related posts:
» Interview Magazine: Waka Flocka Flame Talks To Tyler The Creator
» Terry Richardson Shoots Tyler The Creator
» Terry Richardson "Terry" Varsity Jackets and Caps
» Terry Richardson Exhibition at OHWOW LA
» Lily Donaldson by Terry Richardson
Read the original here: Waka Flocka Flame by Terry Richardson for VMAN

EXCLUSIVE STREETWEAR COUPON CODE
20% OFF KARMALOOP.COM Use RepCode: RE15471 @ Checkout!