Prada has launched a short film today, entitled A Therapy, directed by Roman Polanski. The film stars Helena Bonham Carter and Ben Kingsley and has a beautiful 70s setting and look and feel. The film had its premiere this week during the Cannes Film Festival, right before the official screening of Polanski's film Tess.
Watch A Theraphy now here below.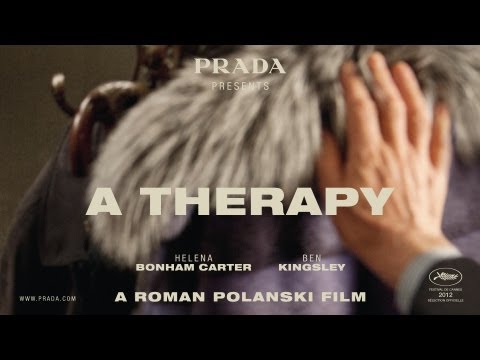 Enjoy!
Screenplay Roman Polanski and Ronald Harwood
Music Alexandre Desplat
Production Designer Dean Tavoularis
Director of Photography Eduardo Serra
Editor Hervé de Luze
Executive Producer Max Brun
Produced by Hi! Production and R.P. Productions

Related posts:
» Video: Prada – Folding in Love
» Prada Spring 2009 Lookbook By Rem Koolhaas
» Prada B.Y.O. Bags
» Prada Fantasy Lookbook Fall/Winter 2010
» Prada JWP Epicenter Project
Visit link: Video: Prada Presents – A Therapy directed by Roman Polanski

EXCLUSIVE STREETWEAR COUPON CODE
20% OFF KARMALOOP.COM Use RepCode: RE15471 @ Checkout!