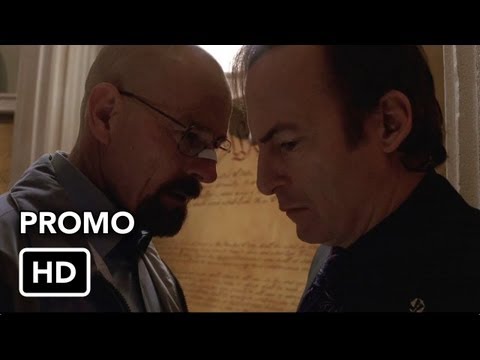 Last week, AMC released a promo poster for the upcoming season premier for Breaking Bad season 5 on July 15. Walter White was looking pretty bad ass surrounded by stacks of cash and meth and in this brief clip released by AMC, Mr. White puts his attorney, Saul, in check. It's going to be very interesting seeing the further progression of Walt's character in what will be the final season for one of our favorite shows on TV.

Related posts:
» Video: Entourage Season 8 Promo
» Breaking Bad Returns July 15 – Official Poster
» Video: NBA Forever – TNT Promo 2011-2012
» Record Makers 10th Anniversary Promo Video by Mrzyk and Moriceau
» Breaking Bread Sessions with Brian Mendoza of Wings + Horns
Read more: Video: Breaking Bad Season 5 – Promo #1

EXCLUSIVE STREETWEAR COUPON CODE
20% OFF KARMALOOP.COM Use RepCode: RE15471 @ Checkout!