Incase constantly provide us with handy accessories for our gadgetry. They've updated their famous durable and protective Book Jacket with a twist, presenting this multi-functional protective case and stand for iPad, the Book Jacket Revolution. It features a rotating mount, allowing you to use your iPad for both widescreen and portrait viewing. There are four angles give you even more versatility when you want to work, browse the web, or watch a video. Added magnets help to automatically sleep and wake your iPad. This is available now direct from from Incase. Check the video of the 'Book Jacket Revolution' for iPad out in action below.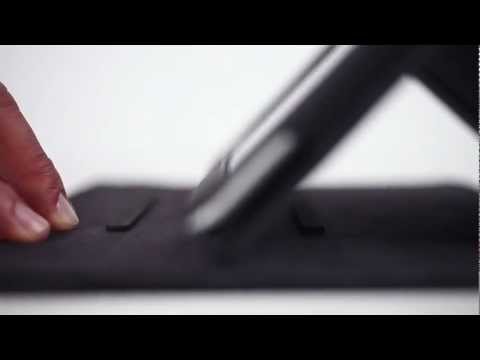 Detailed images follow after the click.

Related posts:
» Incase iPad Accessories
» Incase iPad 2 Leather Cases
» Incase Chargers and Travel Kit for iPad
» A.P.C. x Incase Laptop Sleeve & iPad Case
» Incase Lounge Case for iPad 2
More: Incase 'Book Jacket Revolution' for iPad

EXCLUSIVE STREETWEAR COUPON CODE
20% OFF KARMALOOP.COM Use RepCode: RE15471 @ Checkout!